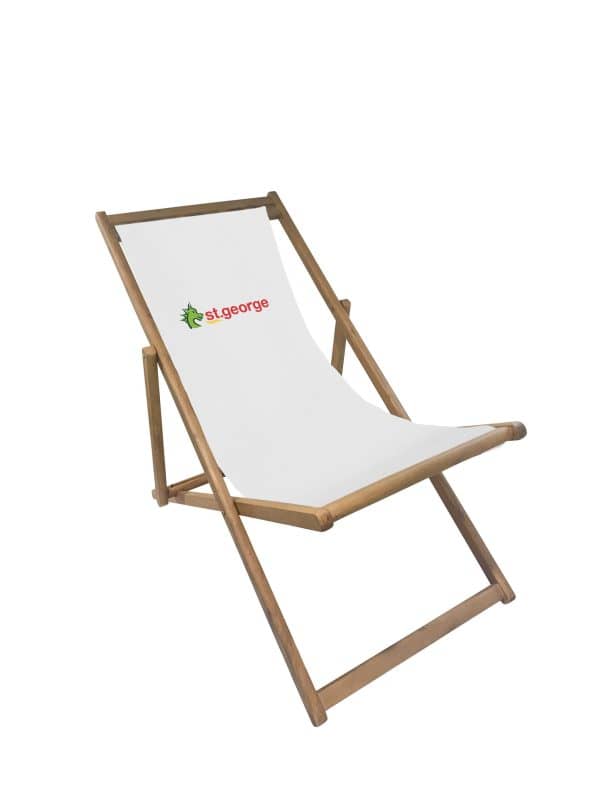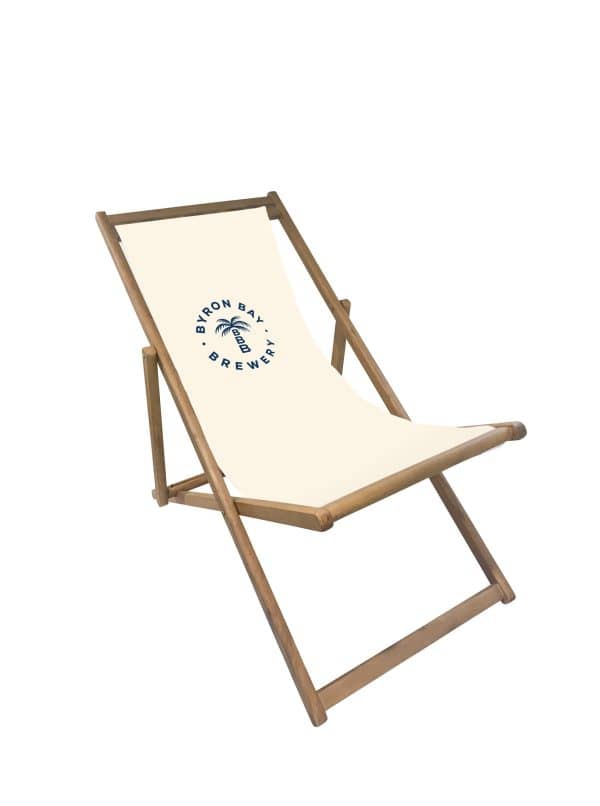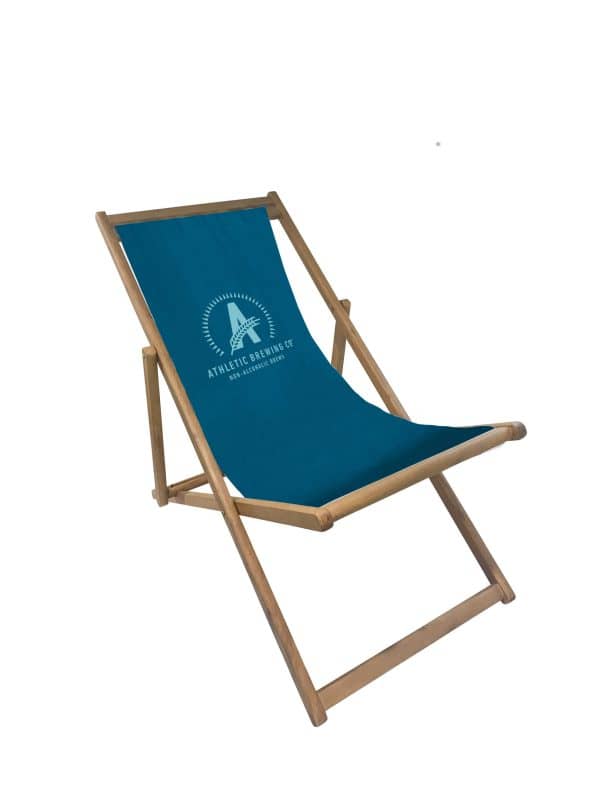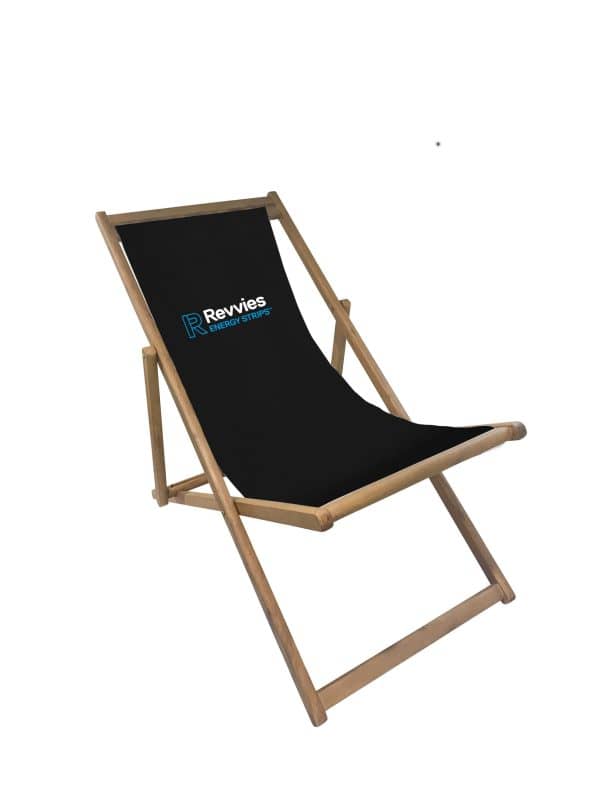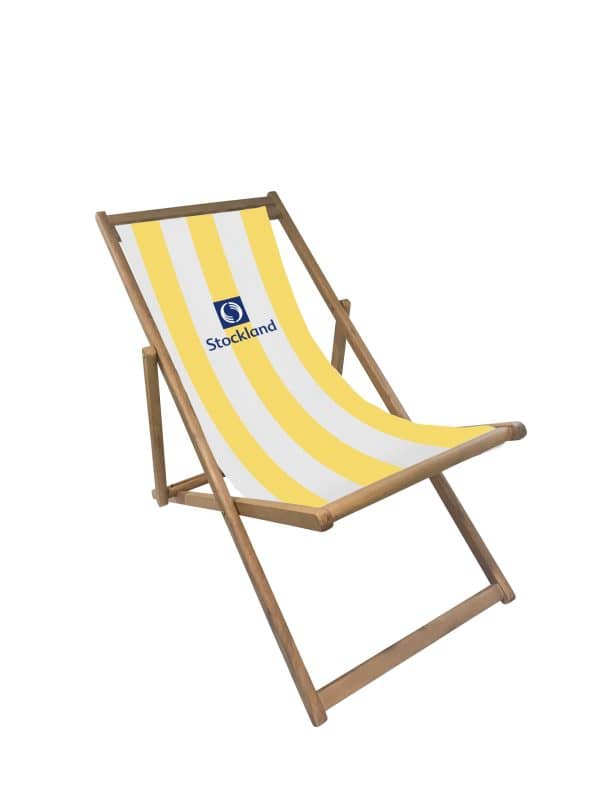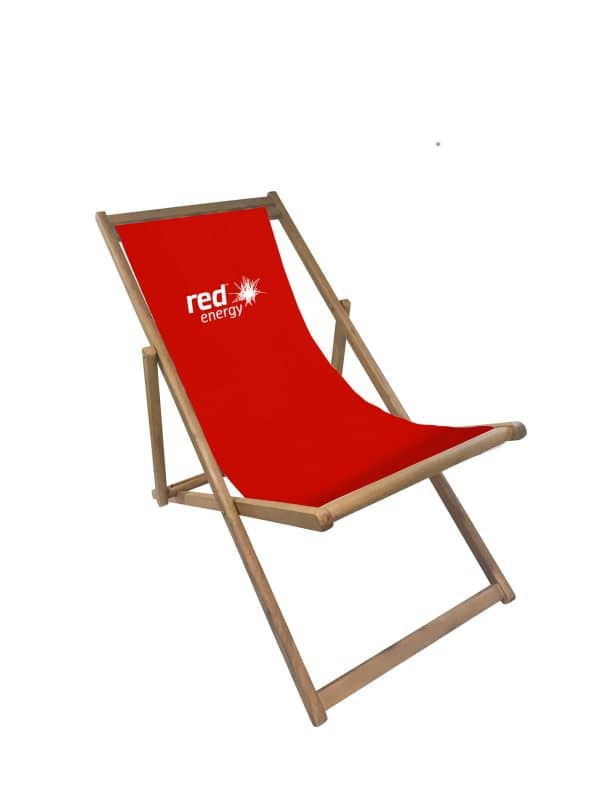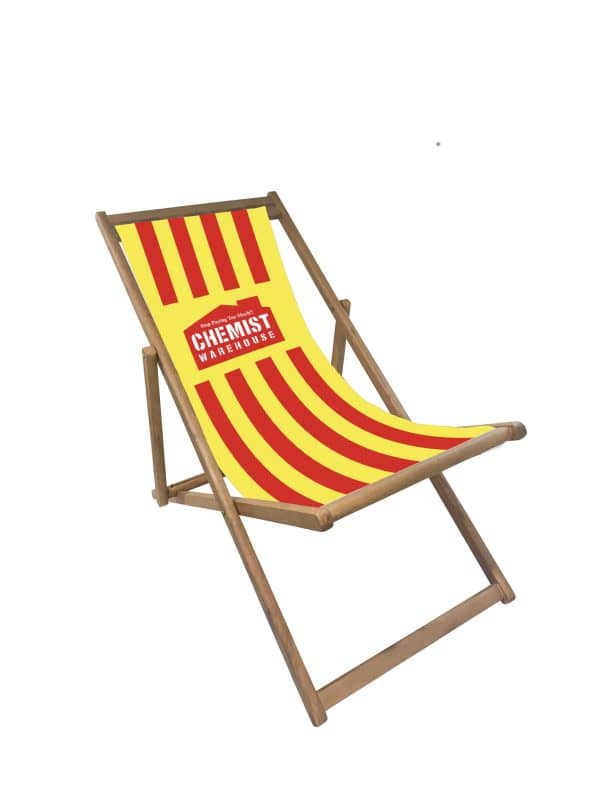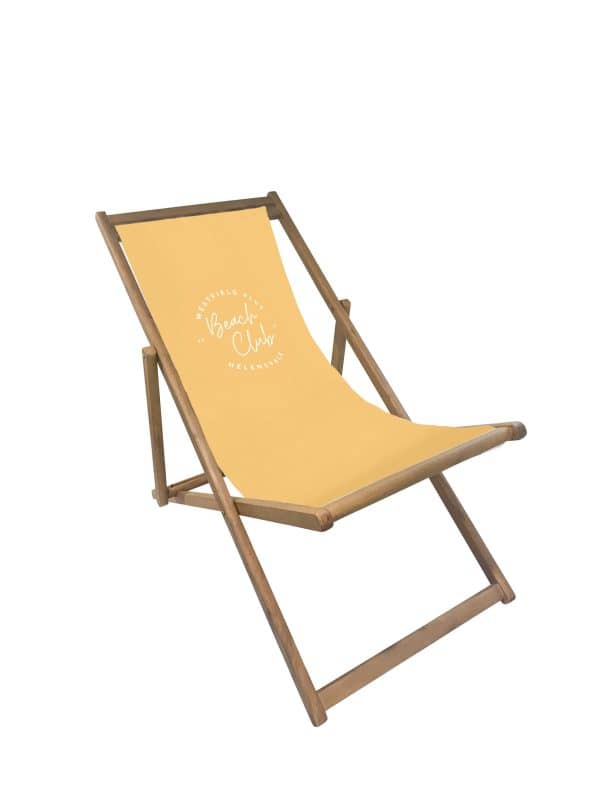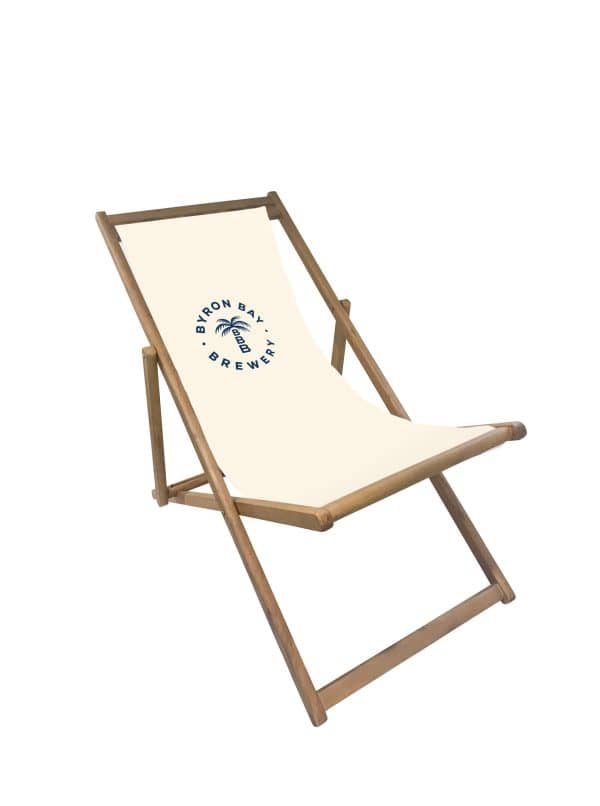 Promotional deck chairs with your logo or design
Furniture Grade Teak Frames
Custom printed slings available separately
Two fabric layers for strength
High res dye sublimation or long life screen print
Slings can be interchanged
Wholesale pricing for deckchairs is available for trade
Custom Branded Deckchairs
Brand your event with these custom deck chairs. Made from eucalytpus hardwood, these outdoor deckchairs are very durable and will stand up to the roughest treatment.
Perfect for event hire companies, event venues or event organisers whose clients will use them multiple times, or have multiple clients that will use them. Promotional deckchairs often seen in bars or outdoor cinemas. We offer wholesale or trade pricing on our printed deckchairs.
There are two methods of printing available:
Digital Print Deckchair Slings: printed on heavy duty polyester. This offers the widest range of print possibilities for deck chair seats. Photo-like reproduction. Numerous and graduating colours. Patterns like stripes.
Screenprinted Deckchair Slings: silk screen printed onto outdoor polyester. This method is preferable for long term outdoor use. The design is restricted to plain colour backgrounds and 3 colour print. It is not recommended for larger designs covering all of the deck chair seat.
The type of print that you choose will depend on how long you want the sling to last. Digital print deck chair slings are ideal for short term promotions or events. Digital print can produce amazing image reproduction but dye sublimated print is not UV stable over extended periods of time.
Screen printing limits what is printed but it is much longer lasting. You can expect to get two years from screen printed deck chair slings.
If you are planning to use outdoor deck chairs for an event, you may want to consider printing custom slings but hiring the deck chairs themselves. We work with hire companies who will swap their usual slings for your tailor made slings.
See Also: Inflatable Furniture, Branded Seat Covers, Custom Branded Directors Chair
How To Assemble Our Customised Deck Chairs
1. Layout the deck chair in position.
2. Take the top end of the sling over the top of the deck chair.
3. Thread the small pocket under the bottom member at the top of the chair thread it into the gap.
4. Pull the end pocket through the gap between the members.
5. Thread the small dowel through the length of the the pocket
6. Straighten the sling and repeat the process for the bottom pocket.
We also offer other branded furniture options with custom printed directors chairs as well as inflatable sofa chairs.
Please get in touch with us for a custom quote
| | |
| --- | --- |
| Sling Print | Single Sided Digital, Double Sided Digital, Screenprint |
Custom Printed Deck Chairs
They are a great way to increase brand awareness. When people see your logo or branding on a promotional deck chair, they are more likely to remember your company. 
The slings can be changed easily allowing you to update your message .  Slngs are easily removed and new ones inserted making the frames very versatile
They help to create areas of interaction. All events benefit from break out zones and those made with beach furniture convey a relaxed message while still reinforcing your brand.
They are a versatile marketing tool. Promotional beach deck chairs can be used in a variety of settings, such as beaches, pools, parks, and sporting events. This gives you the flexibility to reach a wide audience.
They are a durable and long-lasting product. Promotional deck chairs are made from high-quality materials that can withstand the elements. This means that your investment will last for years to come.
Please get in touch with us for a quote.